Tiny but Powerful: One of the smallest and lightest 10000mAh portable chargers available. Easily fits into the palm of your hand, and the minimalist LED indicator shows the remaining power at a glance.
High-Speed Charging: The USB-C port supports up to 20W PD, ideal for charging the iPhone 12 to well over 50% in just 30 minutes. The USB-A port supports 18W Quick Charge 3.0, ideal for refueling a range of Android devices at top speed.
Dual Charging: Offers USB-C at one end, and standard USB-A at the other. Fast-charge two devices at the same time, or recharge the power bank through USB-C while you charge a device.
Travel-Friendly Power Bank
The 10000mAh capacity is under the limit for international flying. Power your device for a week anywhere in the world.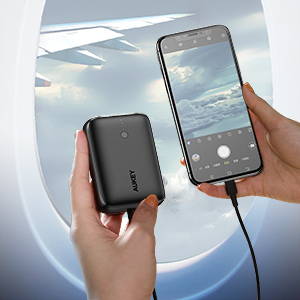 Stay social distancing, stay your power connected. Charge in style with our smallest portable charger that features in dual 18W fast charging from the two ports at opposite ends.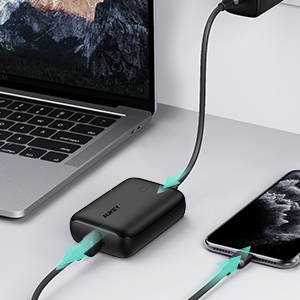 Compact size means you can grab it easily and charge your devices on the go. Slip this super portable power bank into your purse and stay powered on all day.